OMG we had so Much Fun last night we our guest Instructor Sherry. We played with Gliders and we Boxed and we laughed a lot. I totally forgot to get a few pic's I was so into it.
So what are Gliders - You put them under your hands or Feet and use them to add a little challenge to your workout.(they work great on Carpet)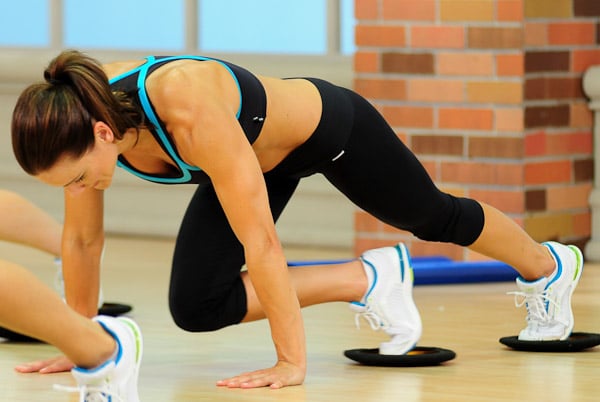 (found pic on Google)
Boxing Gloves - So our gloves didn't quite looks like these, but you get the Idea, One person holds the pad and on person punches each get a great workout. Jab, Cross, Hook, Kick !!!!
This Coming Tuesday I will be Haven CRC in Zeeland for a Great work out. Come on over and check it out.